For lack of recent travelling since the Tennessee trip, I present to you my 4 days in paradise: Costa Rica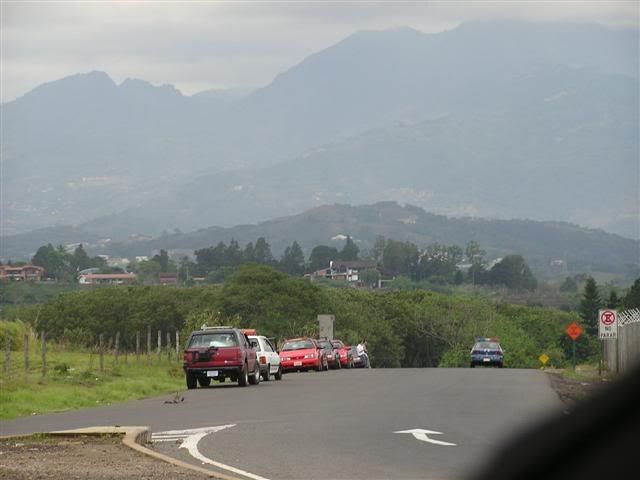 These are the mountains outside the San Jose (San Juan?) airport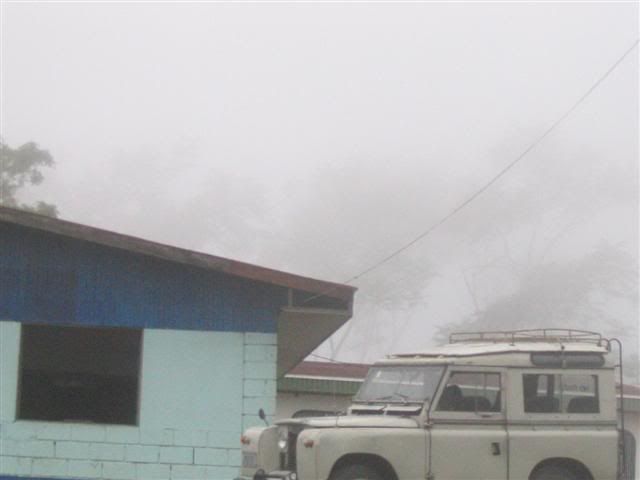 San Jose is centrally located, so you have to rent a car and cross the mountains to get to the coastal towns. This picture shows that we were at such altitude, we literally had our heads in the clouds. They call these "cloud cities" and everything is surrounded by a cool mist.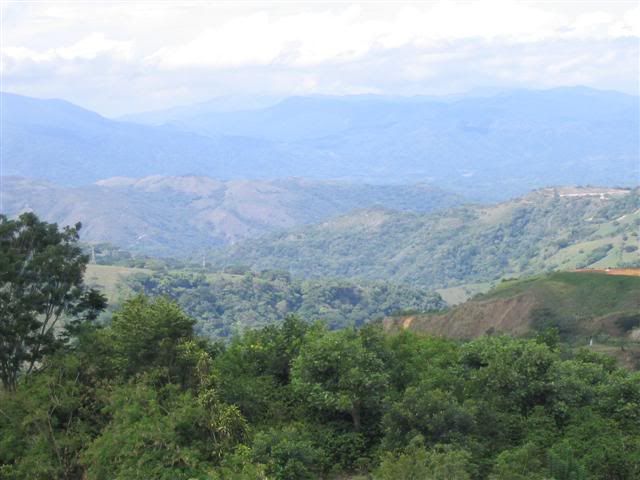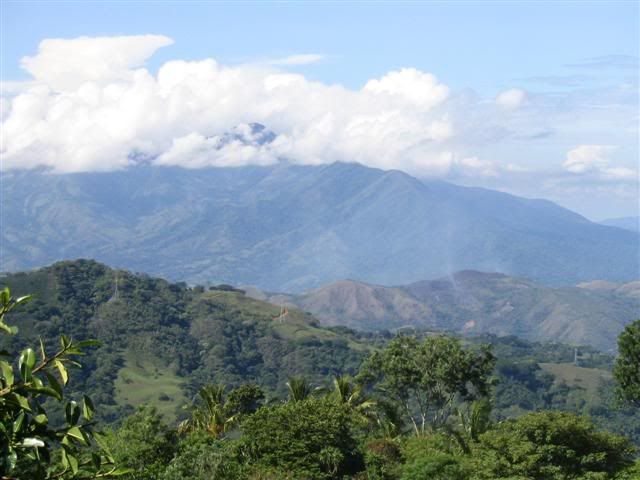 This is the view that borders the mountain road you take to the coast!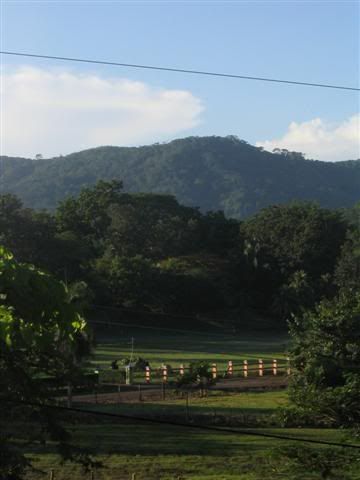 We stayed in Jaco, on the Pacific side. This is the view from the side of our rented home.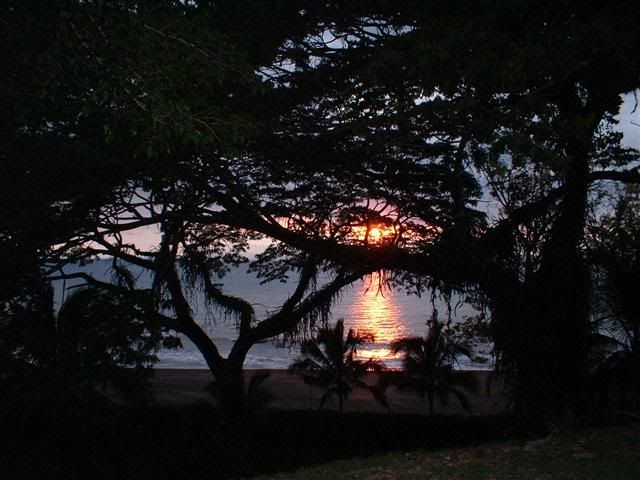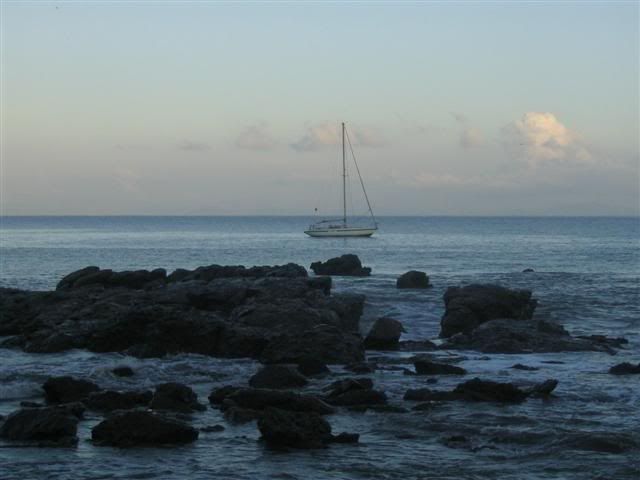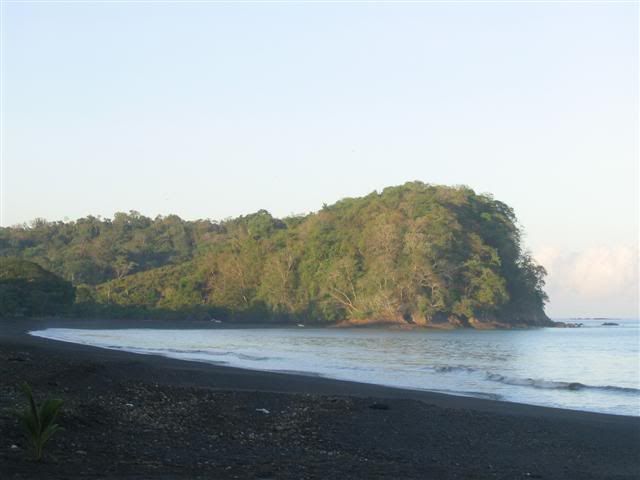 These were shots from the private beach and our backyard.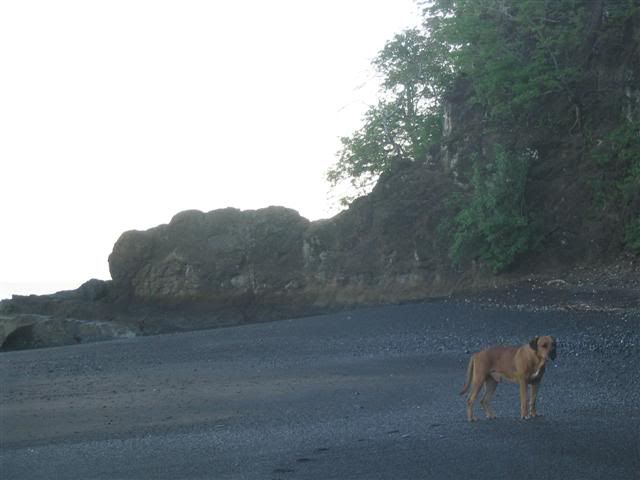 The friendly dog that was our neighbors. I believe his name was Thor.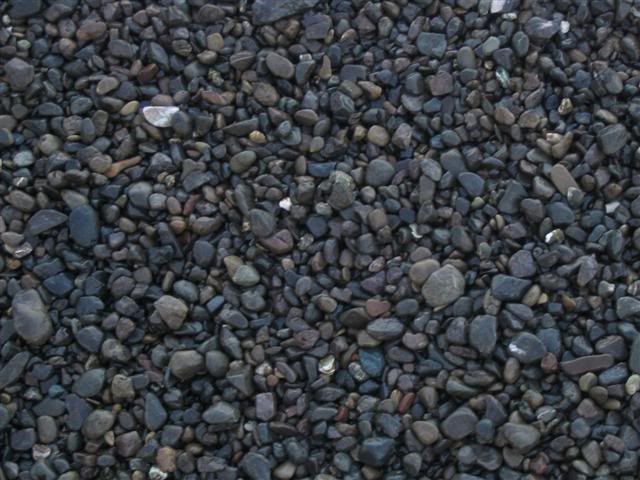 There are only large painful rocks on the beach in Jaco!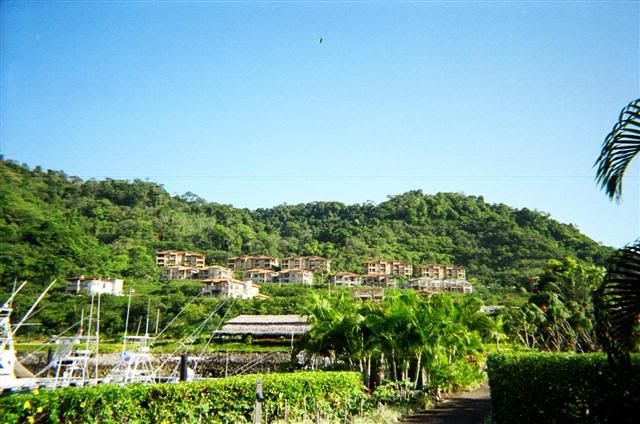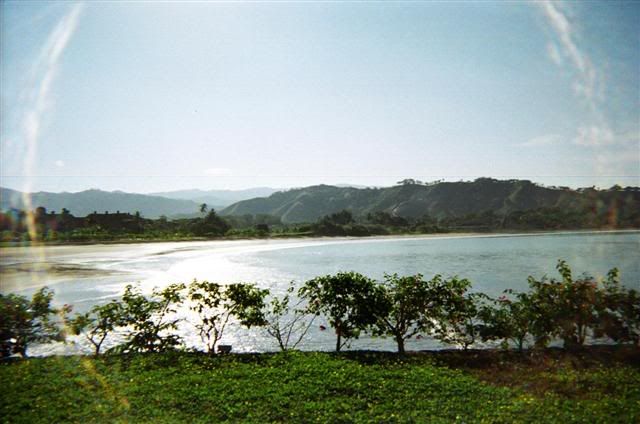 These shots were taken at the marina where we went deep sea fishing. Many houses are cut into the cliffs in Costa Rica and are absolutley stunning.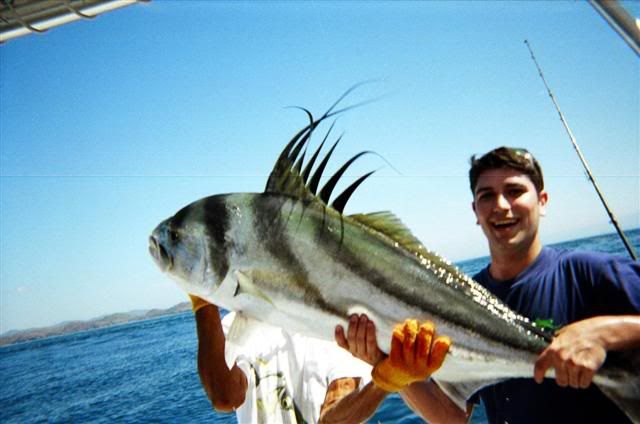 Bill caught a rooster fish! You can only find these in Costa Rica. We let him go after the catch... I don't really agree with sport fishing but everyone else on the trip was very gung-ho about fishing.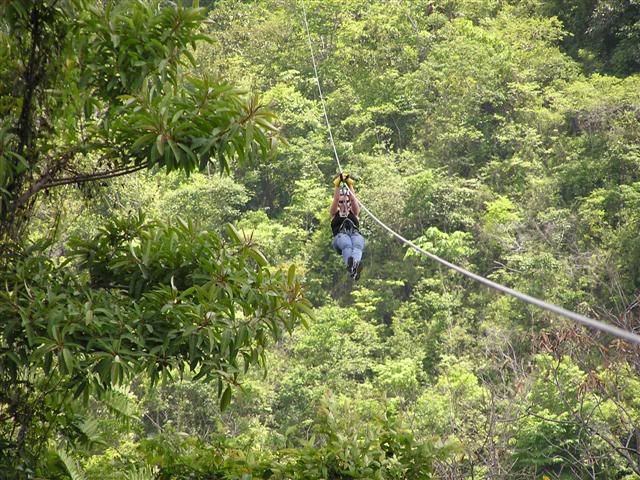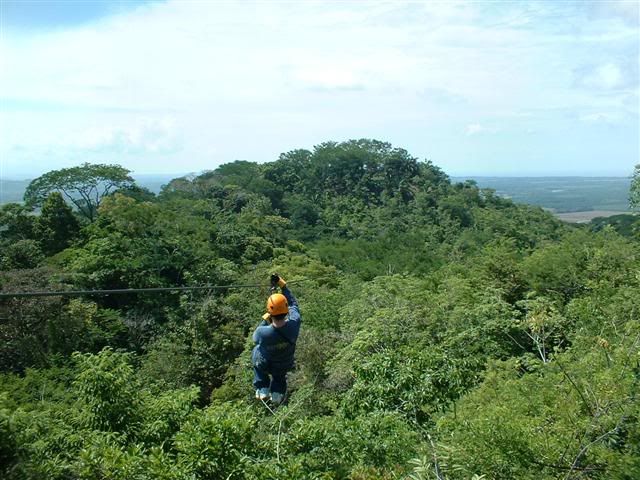 Have you ever cabled across the rainforest thousands of feet above sea level? We have!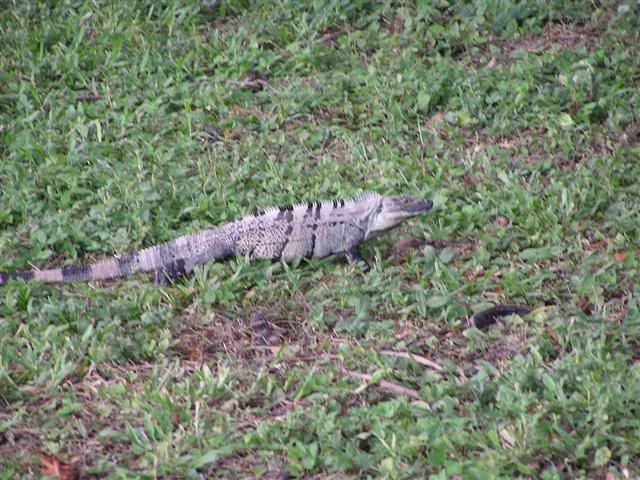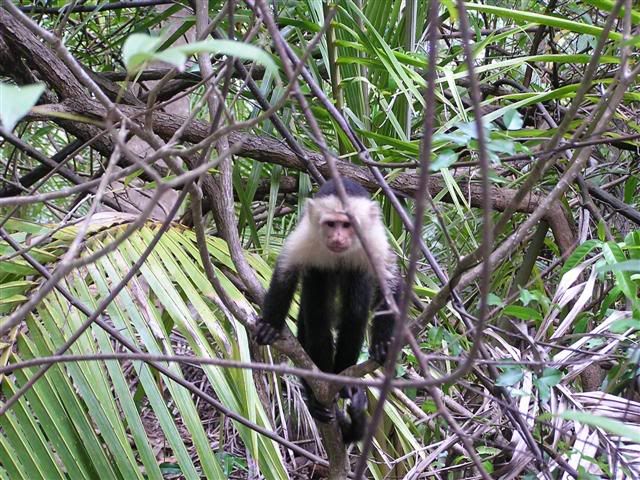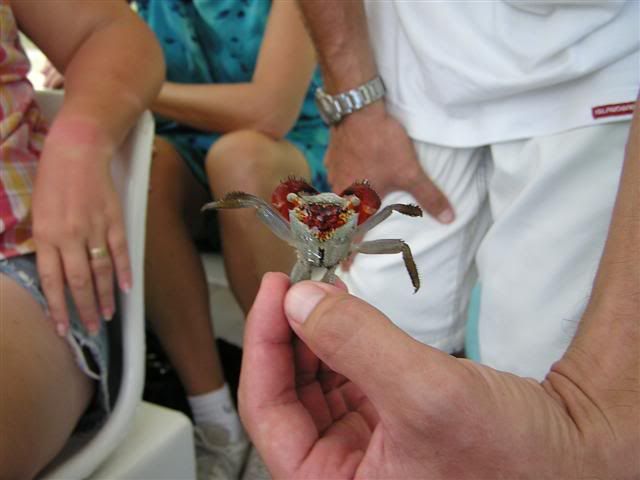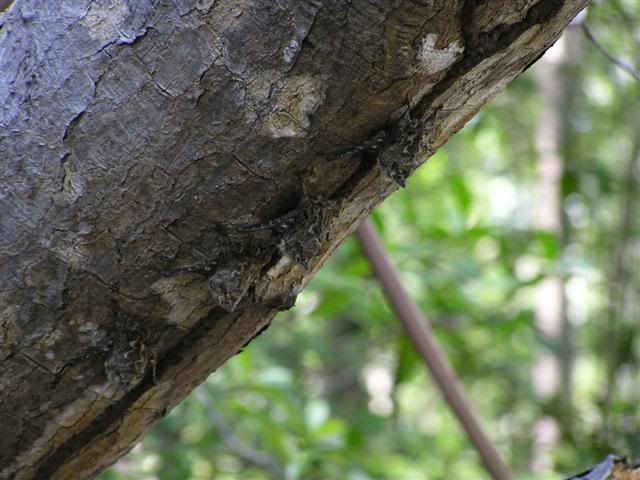 Tiny bats!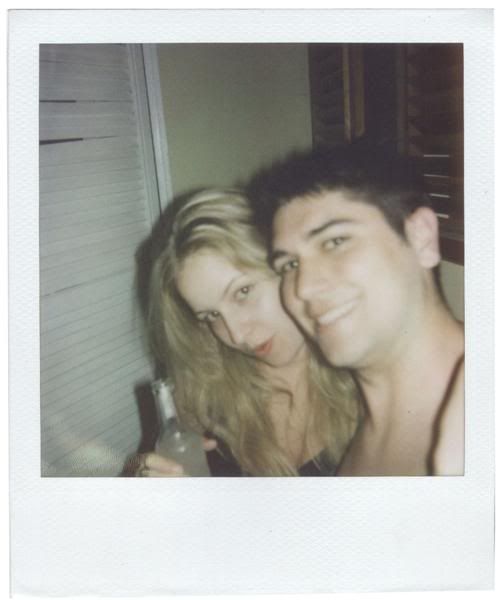 We are no longer together but if it weren't for him I never would have gone, and we both will always remember that trip for the rest of our lives!
Until next time.........
Current Mood:
thankful